NATCOM Retrofit Burner
Featured Product from Cleaver-Brooks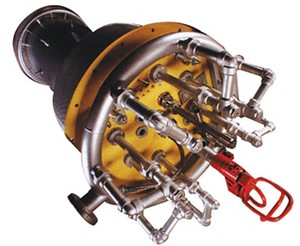 NATCOM Retrofit Burner
NATCOM offers a full line of high-efficiency, ultra-low-emissions burners and control systems to comply with new emissions standards, add an alternative fuel source, or replace an obsolete burner system. Our low-emissions technology addresses the strictest air permit regulations and fuel burning requirements with custom systems engineered to meet the project specifications. Our retrofit systems are easily adapted to any existing Industrial Watertube Boiler, Field-Erected Boiler, Utility Boiler, Thermal Processing System, or HRSG, and provide user-friendly operations, online adjustability, and low-maintenance features. We excel at firing non-standard fuels, such as refinery gas, hydrogen, digester, and LFG gases.
Steam and hot water applications
20 to 400 MMBTU
Natural gas, #2 and #6 oil, combination, other
Available to <9 ppm NOx, <50 ppm CO
Saves fuel and lowers emissions
Retrofitting is simple with burner systems from NATCOM. As a single-source provider, we guarantee a trouble-free retrofit process from start to finish. Our experienced engineers oversee each project and work closely with NATCOM's global customer support team to ensure a successful outcome. Our services include complete project documentation, onsite supervision, field installation, start-up, and commissioning, as well as operator training to guarantee system performance.
Features:
Ultra-low-NOx emissions
High turndown
Multi-fuel capability
Rapid load response
Low excess air
Other retrofit options: control systems, fuel trains, SCR
Solutions:
Lower Fuel Cost
Lower Emissions
Applications:
Process Steam
Industrial Process
Power & Utilities
Refineries & PetroChemical