New ST Series 8 mm Electronic Valves
Featured Product from Clippard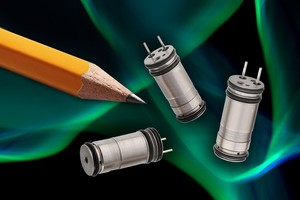 mm cartridge package.
This valve was designed with a unique patented valving principle using Clippard's robust stainless steel "spider", with only one moving part that travels less than 0.007".
Due to very low moving weights, they are extremely quiet and emit very low vibration. Subminiature size and low energy consumption make them ideal for many medical and diagnostic applications.
Standard products offered will fit the needs of most applications, however this series can be fully customized according to the user's unique requirements. Consult Clippard with your specific application.
• 1,000,000,000+ cycle life
• Extremely small dead volume
• Low vibration and noise
• Exceptionaly repeatability and reliability
• Compact and ideal for sub-assemblies
• 100% tested
For more Information: