Revolutionary Microcontroller from Clippard
Featured Product from Clippard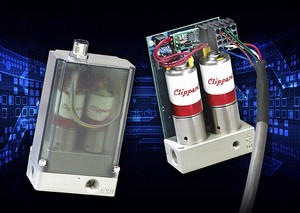 Cordis Proportional Pressure Controls
Precise, digital linear pressure control within a closed-loop system with ultra high resolution and repeatability.
The Clippard Cordis is a revolutionary microcontroller primed for escape velocity from a proportional control market that has grown stagnant. Built with the highest quality Clippard
EVP
and
DVP
proportional valves at its heart, the Cordis is designed to outperform the competition in every way. With unparalleled performance and flexibility not possible with current analog proportional controllers, the Cordis makes everything from calibration to sensor variety acceptance to future development opportunities more accessible and less complicated. The future of proportional pressure control has arrived, and it's digital.
Primary Cordis Benefits:
Smooth linear control
Real time adjustable PID control
Multiple flow configurations
Static or dynamic applications with the same proportional regulation
No integral bleed required
Customizable pressure ranges and mounting options
Please continue to our website to learn more.