QUICK FIND ANTENNA SEARCH
Featured Product from Cobham Antennas Systems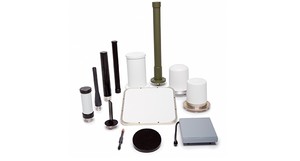 The Cobham Antenna Systems facility in Cheveley, Newmarket, is a centre of excellence for the design and manufacture of our range of microwave antennas.
This facility is designed to manufacture high volume commercial products, while smaller, individual manufacturing cells provide specialist, highly technical facilities for military and security products.
We have the flexibility to grow in order to satisfy the demands of our customers, meeting year-on-year increases in the quantities of antennas require.