Playground Equipment Springs Features
Featured Product from Coiling Technologies, Inc.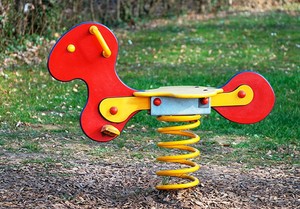 Coiling Technologies, Inc. continues to set a standard in the design and manufacturing of high quality springs for playgrounds and recreation equipment. We offer custom compression springs, draw bar springs and extension springs of any diameter, material and coating that best suits your unique requirements.
Our engineers manufacture springs with close attention and ensure that our springs are well tested and have no design flaws. We also offer redesign, powder coating and stamping to improve the performance and durability of your springs.
We employ reliable, fast, and cost-effective technologies to design and engineer your custom springs. Our rejection rate is less than 1%. We always have the best spring materials available in stock and ready to go. Contact us to learn more.
Coiling Technologies, Inc. was founded in 1976 as a fast turnaround, short run spring company. However, through the years Coiling Technologies has evolved to meet a variety of industry specific needs. CTI is ISO certified and continually audited, we strive to improve the quality and service our customers should expect from a spring supplier. Our products are analyzed both prior to production, and during, to ensure that we are meeting or exceeding your specifications.