Springs for a variety of oil and gas applications
Featured Product from Coiling Technologies, Inc.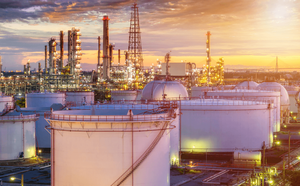 Each of these machines operates in different environments involving high temperature, harsh environment. Coiling Technologies, Inc. has years of experience in manufacturing high quality and reliable springs to operate in these extreme environmental conditions.
Springs from materials like Inconel X750 have the ability to withstand high temperatures and resist corrosion that makes it well suited to operate in this industry. At Coiling Technologies, Inc. each spring undergoes heat treatment, shot peening and coating to improve the performance and reliability to operate in even the harshest environment.
Coiling Technologies, Inc. has produced springs for a variety of oil and gas applications including:
Extraction machinery
Gas & oil pumping equipment
Oil refinery equipment
Valves
Turbines
Please contact us, to know more about our services in the oil and gas industry