MT-100A LCD display for PDL-100A and CPDL-100A
Product Announcement from Colby Instruments, Inc.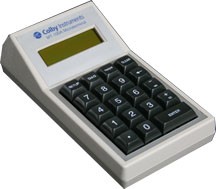 The Microterminal (MT-100A) provides convenient keypad entry and LCD display for manual control of delay for the Programmable Delay Line PDL-100A, CPDL-100A, and HPDL-100A Series models. The MT-100A allows for convenient operation of the PDL instrument located side-by-side on a work bench.
---