Broach Tools
Product Announcement from Colonial Tool Group Inc.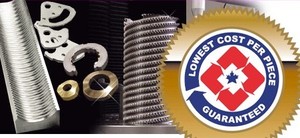 Colonial is an international manufacturer of all types of broach tools including helical broaches.
We have been able control our costs and quality by exercising complete control over the design and build of all our products including in-house heat treatment and surface treatments. We pride ourselves on the services we provide, relationships we build with our customer base and our world-class products.
For all products manufactured, we help our customers achieve the lowest cost per piece by educating you on the best practices for your broaches and by providing in-field service staff, technical resources to assist in trouble shooting, and consultation on part processing, machine evaluation, handling etc.
Colonial has the capacity to manufacture tools as small as 6mm in diameter to as large as 300mm. Our maximum length capacity is 3000mm".
Our Standard deliveries are 8-10 weeks from receipt of order but we also offer premium deliveries of 2-4 weeks if required.
---