User-Focused Devices for Medical Applications
Service Detail from Compass Electronics Solutions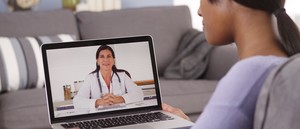 Healthcare is changing as fast as the streaming entertainment choices in your home. In the digital world we live in, the consumer is in the driver's seat and it is up to medical device makers to keep up.
In today's market you must not only understand your existing users but also new decision makers and business models. And with the increased pace of product development and connected technologies, successful medical companies must be ready to evolve their business and the way they go to market.
Compass Electronics Solutions is uniquely positioned to create user-focused devices for medical applications. We combine our unique background in human-centered design, medical development capabilities and consumer electronics experience with our ISO 13485 certified process and systems integration expertise to reduce risk, from concept to launch. For over 55 years, Logic PD has helped clients identify opportunities, reduce risk, and control costs to deliver innovative products to market faster.
Medical device OEMs now have the opportunity to facilitate the relationship between integrated healthcare systems and patients.

Play User-Focused Devices for Medical Applications Video