Polishing tool and die molds
Featured Product from Competition Chemicals, Inc.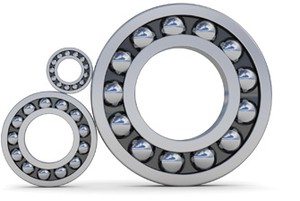 How does Simichrome work?
Simichrome is specially-formulated using the finest micron particle size abrasive of any polish available combined with special cleaning agents. Because the abrasive particles are so fine, Simichrome will not harm uncoated metals surfaces. Unlike chemical polishes, Simichrome will not remove a layer of the metal surface being cleaned. This is especially important on gold and silver plated metal pieces and jewelry.
The World's Finest All-Metal Polish
Its unique, finely mixed formula produces a rich, brilliant shine on any uncoated, non-ferrous, metal surface including, brass, gold, silver, aluminum, magnesium, pewter, chrome, sterling, copper and stainless steel.
Used by professionals for years, Simichrome does a beautiful job of removing surface rust from chrome, polishing aluminum until it looks like new, even sprucing up delicate, heirloom family silver. And it won't leave scratches or abrasive marks. In as little as 30 seconds, you can watch a small, faded item goes from dull, oxidized metal to a having a perfect mirror finish.
In addition to restoring the original luster, Simichrome also leaves an invisible, protective coating to prevent further tarnishing and help keep the shine much longer. A solid favorite for home, industry, auto, motorcycle and antique users, Simichrome is the fastest, most effective metal polishing and cleaning agent in the industry today.
Dealer Inquiries
Ring up nice sales and profits by selling your customers the polish they prefer…Simichrome! It's the polish they've read about. And the polish they've seen advertised for years in leading consumer and industry magazines.
Conveniently packaged in self-displaying cartons, Simichrome can be placed on your counter or shelf and it simply sells itself. Once your customers try it, they'll keep coming back for more.