Click to See Our Electrolytic & Electroless Gold!
Featured Product from Component Surfaces, Inc.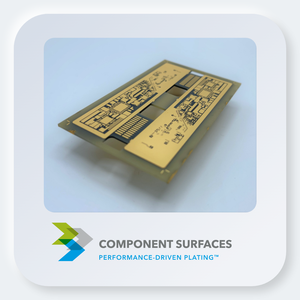 Contact us today to learn about our electrolytic and electroless gold plating!
We can plate selectively using a variety of ways to create patterns and we offer many support processes including high-temperature heat treatment and others as required. For several products, we have found it useful to provide materials along with the plating they require. When this is what makes sense for the product and the customer, we have the capability and experience to deliver completed components.