Component Surfaces Celebrates 17 Years in Business
Service Detail from Component Surfaces, Inc.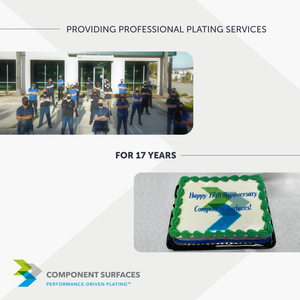 Component Surfaces is a technology-forward company specializing in high-reliability plating services, meeting the needs of today's medical, military, and industrial electronics applications.
Since 2004, our capabilities and markets have expanded considerably from microelectronics and packaging industries. We have assembled a team of materials and manufacturing experts and now find our customers in a variety of industries where product applications take advantage of high-performance materials and innovative manufacturing processes.
We welcome the most demanding projects, including those that involve extremely small parts, fragile materials, and unique applications.