Our Plating Processes Are Optimized for Efficiency
Featured Product from Component Surfaces, Inc.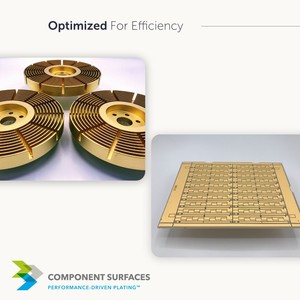 From efficient reliable processing to superior product performance, we are dedicated to meeting our customers requirements.
Our team of plating and manufacturing experts will identify a processing strategy and specifications to meet your product objectives.
From standard designs and traditional metals to sophisticated assemblies and high-performance materials, we have the expertise to assist with a variety of applications.
We will develop and implement a process sequence to optimize the performance, quality, and efficiency of your parts and their fabrication.