We Have Expertise With a Variety of Applications
Service Detail from Component Surfaces, Inc.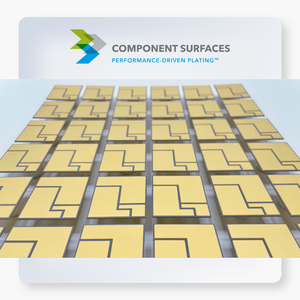 From standard designs and traditional metals to sophisticated assemblies and high-performance materials, we have the expertise to assist with a variety of applications.
We deliver a full range of professional plating services to satisfy your demanding fabrication requirements.
Bringing a team of plating and manufacturing experts to support your technology and production demands now and going forward… wherever you need to go with your products.

Identifying a processing strategy and specifications to meet your product objectives.

Developing and implementing a process sequence to optimize the performance, quality and efficiency of your parts and their fabrication.
Your parts may be anything from a standard design using traditional metals to a sophisticated assembly utilizing the latest high-performance materials and methods, but your requirements are unique and Component Surfaces is here to bring the necessary resources forward to satisfy them.