We Plate Complex Geometries & Unique Applications
Featured Product from Component Surfaces, Inc.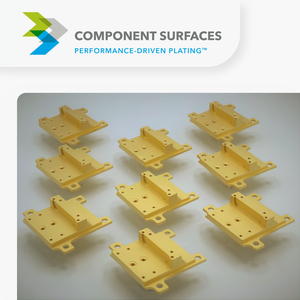 We welcome your most demanding applications, including those that involve critical surfaces and edges, complicated geometries, and other special requirements.
Component Surfaces is a full-service resource bringing together advanced technologies, unique processes, and proven expertise for plating services in performance-critical applications.
Since 2004, we have been providing leading manufacturers easy access to advanced plating technologies. Customers rely on us as a valued partner for plating services ranging from development and prototyping to production and certification.