Micro Mini SIP from comus International
Featured Product from Comus International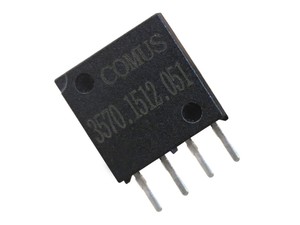 The new 1512 Series offers a 60% smaller PCB footprint than standard SIP relays plus a 50% increase in power rating to 15 Watts than reed relays currently available.
The new 1512 series uses our Comus Technology B.V. new RI-69 reed switches exclusively. This allows for shorter lead times, superior quality with stable contact resistance and instrumentation grade reed relay performance.
The molded thermoset body of the 1512 Series relay includes an internal magnetic shield making it ideal for high density relay matrices. The 1512 Micro Mini Sip is RoHS compliant and is available with an optional coil suppression diode.