RBM Flashers from Comus International
Featured Product from Comus International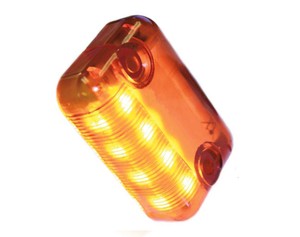 The Comus Group is proud to introduce the RBM Flashers. Used in commercial vehicles' extending hydraulic platforms, ramps, and stabilizers; the RBM Flashers is the best way to ensure that person­nel are aware of hazards and greatly reduces the risk of injury. Installed in five minutes and requires no external power supply.
Options
Other colors available
Customer specific activation angle and pulse rate
Magnetic or self adhesive
Additional custom angles available upon request.
Contact our sales for more