Custom Temperature Transmitters,
Featured Product from Conax Technologies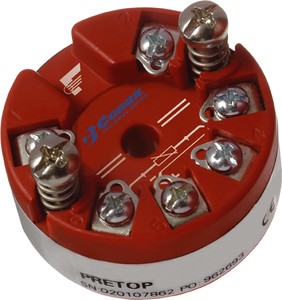 Conax Technologies Transmitters provide a convenient and economical way to send a signal from a sensor to a datalogger, controller or the control room of a processing plant. The transmitter converts the sensor's small voltage signal into a current output signal that runs on copper electrical wires. This method is more economical than running long lengths of multi-conductor shielded cables for RTDs or specially compensated, shielded extension-grade wire for thermocouples. In addition, the output is less subject to distortion/interference from external electrical noise, RFI and EMI.
Conax offers a variety of temperature transmitters to meet customer application requirements and configurations. For more information on any individual type of transmitter, request our data sheet from www.ConaxTechnologies.com. You may also call the factory directly at 716-684-4500 and request that we mail a piece of literature to you.