Custom and Standard Compression Seal Fittings
Featured Product from Conax Technologies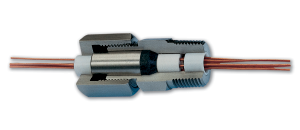 Leading the way for over 70 years
Conax Technologies designs and manufactures more than 600,000 unique versions of compression seal fitting and feedthrough assemblies. Whether it's a customized solution or a standard product, Conax is your fully-integrated source for compression seal fittings. With over 70 years of engineering expertise, our customers count on Conax to help them meet their most complex challenges.
We design pressure and vacuum mechanical compression seal fittings (also known as sealing glands) and wire assemblies and probes for a variety of industries worldwide, including power generation, semiconductor, oil and gas, aerospace, furnace, autoclave, and more.
The Conax difference: soft sealant technology
Conax pioneered soft sealant technology which, when combined with mechanical compression, results in a secure seal on wires, probes and electrodes. Soft sealant technology also helps with easy installation and replacement or adjustment of wires, probes and electrodes.
While competitive seals that utilize epoxy fillings are easy to install, they're often unreliable in protecting your environment due to incorrect bonding of the epoxy to the elements. This allows gases or liquids to escape around the elements.
Conax fittings maintain constant compression around the elements throughout the life of the seal to minimize risk of gases or liquids escaping.
Features at a glance:
Easy installation, adjustment and replacement of the elements being sealed
Seal on single elements or up to 240 wires
Vacuum rated for pressures up to 30,000 PSig (2,070 bar)
A variety of soft sealant materials available to fit your exact application
Mechanical compression technology applied to the sealant material creates an airtight fit
Visit our website for more details.