Reduced Tip Exhaust Gas Thermocouple
Product Announcement from Conax Technologies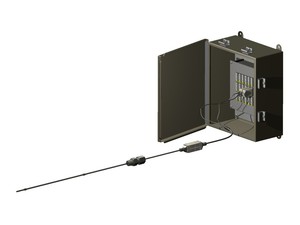 Reduced Tip Exhaust Gas Thermocouple Provides Fast Response & Long Life
Conax Technologies has qualified a line of exhaust gas and wheel space thermocouples engineered to provide substantially longer on-line life in gas turbines. A unique reduced tip junction also offers a fast response time of < 1.3 seconds.
The exhaust gas sensors incorporate high reliability mineral insulated cable with Type K wire and MgO insulation hermetically sealed in 316 stainless steel. These sensors are available with hermetically sealed single or dual ungrounded junctions. The high temperature, oxidation resistant sheath material contributes to the high reliability of these sensors. The package makes these EGT sensors an excellent, cost-effective retrofit for OEM equipment.
A leading supplier to the industry for over 60 years, Conax Technologies offers an extensive selection of standard and custom-engineered temperature sensor calibrations and configurations, sheath materials, terminal heads in various types, materials, and mounting styles to create the ideal assembly for your requirements. Every Conax sensor delivers rugged, reliable service with accurate, precision performance.
---