MK Series metal-to-metal single element sealing
Featured Product from Conax Technologies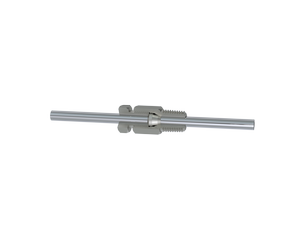 Metal-to-metal midlock compression seal fittings
Conax Technologies' MK midlock fittings seal a single tube or probe. Featuring a metal-to-metal seal rather than our standard soft sealant technology, MK fittings are used where a joint must be opened and resealed in the same setting. Their unique design forms the seal well within the body housing to provide superior performance in high vibration applications.
The MK fitting uses compression to deform a stainless steel ferrule against the tube/probe without cutting the sheath surface. (A slight deformation of the tube/probe surface may occur.) MK fittings are freely adjustable until first tightened. After that, they may be opened and resealed at that fixed immersion depth.
The rugged reusable body and ferrule are constructed from 303SST standard. The single ferrule is self-aligning to prevent lost pieces.
Temperature Range: Cryogenic to +1600°F (+870°C)
Pressure Range: Vacuum to 10,000 PSig (690 bar) – all models
Contact us to find out more.