Multi-wire Power Compression Seal Feedthrough (PL)
Featured Product from Conax Technologies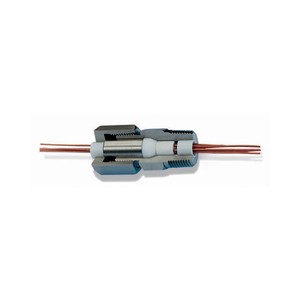 Conax Technologies Model PL (Power Lead) Glands seal on insulated leadwire for use in transformers, motors, conduit boxes and pressure/vacuum chambers and as power or instrument feedthroughs. The soft sealant technology seals against gases or liquids and resists element movement under pressure. Immersion length adjustments and easy replacement of elements can be accomplished in the field.
PL glands may be purchased with or without wire. If supplied with wire, solid copper wire with Kapton® insulation is standard. This is provided as 24" total with the gland centered at mid-point. Standard sealants are Grafoil or Teflon. Other materials for wire and sealants can be provided for special applications. Consult your Conax Technologies sales engineer for more information on available options.
Terminals can be furnished on all wire ends if specified, at additional cost. Bulk wire is available from Conax Technologies for field assembly of PL glands.