Interchangeable Input Plug Power Supplies
Product Announcement from Condor Electronics, Inc.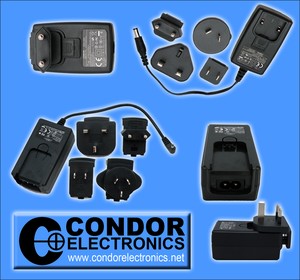 Interchangeable Input Plug Power Supplies
Condor Electronics stocks interchangeable input plug external power supplies to bring your product power in the global market place. Power supplies can be fitted for North America, United Kingdom, Australia, China, Argentina, Europe, or with an all-encompassing international interchangeable input plug set.
We offer two styles of interchangeable input plug wall-plug in external power supplies:
Supplies come in 3.3V to 24V in order to best comply to your specific needs.
Contact us for more information or browse our Interchangeable Plug Power Supplies.
---