Pneumatics Controls for Food Processing
Featured Product from ControlAir LLC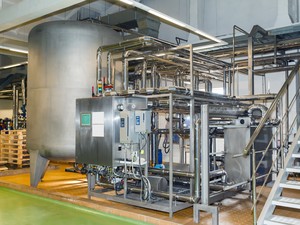 ControlAir's family of Process Control Devices (I/P Pressure Transducers, Air Regulators and Volume Boosters) utilize corrosion-resistant materials to provide longer life in harsh wash down and sanitary environments. All are designed for high-performance and accuracy while being in variable conditions such as clean in place (CIP) and other washdown environemnts, which will reduce your downtime due to product failure. Our products can be found in applications such as:
Food batch and continuous processing skids.
Bottling stations
Clean in place skids (CIP)
Pasteurization and sterilization processes
Steam valve controlling
Blanching equipment
Automated milking equipment
Metering of food product dispensing
Coffee/espresso-making equipment and dispensing
ControlAir products found in these applications include:
Stainless Steel Regulators (Type 350/360/370, Type 380/390) provide accurate pressure regulation and quick response while handling the toughest washdown environments.
Stainless Steel Volume Boosters (Type 6000, Type 6600) offer high flow capacity and are designed to increase the stroking speed of control valves.
Type 500, Type 550 and Type 900 Pressure Transducers offer Nema 4x enclosure (IP65 rating).
Type 870 Regulator is Food Grade Compliant.
Download our Food Processing Market catalog.