Designed to stand up to the harshest environments
Featured Product from ControlAir Inc.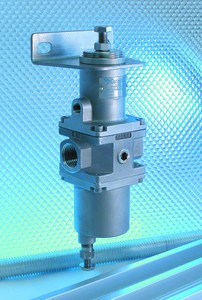 The Type 350/360/370SS Series of Stainless Steel Regulators, Filter Regulators and Filters are designed to stand up to the harshest environments while providing highly accurate pressure regulation. Proven 316 stainless steel housing and filter assemblies along with fluorocarbon diaphragm construction make the 350/360/370SS compatible with sour gas and adaptable to off shore environments. This quality instrument is economical to buy as well as operate, and provides extremely stable and repeatable control of gas pressure. Oversized valving helps the unit achieve high flow rates with minimal pressure drop.