Extrusion Film Casting Case History
Featured Product from Control Instruments Corp.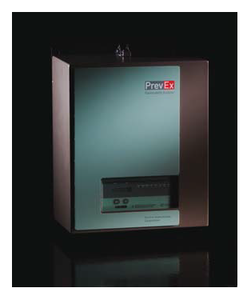 A company engaged in the manufacturing of synthetic resins, plastics materials, and non vulcanizable elastomers, faced a danger of an explosion from the buildup of solvent vapors in the oven dryer atmosphere. This buildup could occur by a malfunction in the production process such as: a sudden or improper amount of coating, a change in ventilation controls or excessive speed. In any of these cases, the concentration of flammable vapor has an opportunity to rise above safe levels, creating a potentially explosive mixture of vapor in air.
The Company wanted to install a solvent vapor analyzer in each oven zone to warn operators when the LFL reached 25%. They were looking for an analyzer that could handle the varying mixtures of the process. They chose to install PrevEx Flammability Analyzers from Control Instruments.
Visit our website to find out how we can help you select the safest, most efficient & economical system for your application.