FTA vs. IR in Solvent Based Printing
Featured Product from Control Instruments Corp.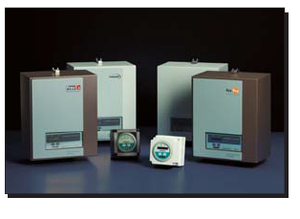 A leading manufacturer of flexible and rigid packaging with products for the beverage, food, pharmaceutical, personal, and homecare industries, was using infrared detectors to monitor the solvent levels in the dryers so they would maintain safety. Solvent-based inks are applied using rotogravure and flexographic printing to various substrates, including paper, plastic, film and foil. Dryers are used to evaporate off the solvents leaving the finished product. The company was having issues with the IR detector and were seeking a different technology that would offer them accurate and reliable performance and avoid unnecessary downtime.
After a thorough investigation and education of the monitoring technologies available, the company chose Control Instruments' PrevEx Flammability Analyzers.
Click here to learn more about the advantages that these analyzers offer.
Visit our website to find out how we can help you select the safest, most efficient & economical system for your application.