Metallized Pigment Case History
Featured Product from Control Instruments Corp.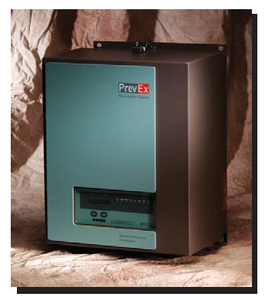 One of the world's largest manufacturers of chemicals, producing ingredients for several markets: performance products (paper, personal care, and pharma chemicals), functional solutions (catalysts, industrial coatings, and construction chemicals), agricultural (fungicides, herbicides, and insecticides) and chemicals (inorganics, petrochemicals, and intermediate products), wanted to monitor the flammability of the drying oven to prevent a buildup of flammable solvent vapors that could cause an explosion. They needed an analyzer that could handle the resins present in the sampling atmosphere. These resins could condense out and cause clogging if not kept in the vapor state. Clogging issues increase downtime and maintenance costs.
The Company chose to install PrevEx Flammability Analyzers on the drying oven.
Visit our website to find out how we can help you select the safest, most efficient & economical system for your application.