PrevEx Flammability Analyzer Energy Saver
Featured Product from Control Instruments Corp.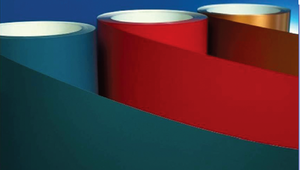 A metal roofing and gutter system manufacturer chose PrevEx Flammability Analyzers to monitor the LFL levels of the ovens in their new production line. All zones were equipped with redundant SNR675 analyzers in order to achieve maximum safety. The SNR675 is the proven solution for this application. Its high temperature operation keeps all the elements in the oven atmosphere in the vapor state eliminating clogging and sample condensation. It accurately measures solvent mixtures and does not require recalibration when solvents or solvent mixtures are changed. The analyzer features fast response, failsafe operation, low maintenance and easy servicing.
With the analyzers in place not only are they operating safely but they are "saving a substantial amount of energy which otherwise would have to be built into the cost of the product".
Download Coil Coating Case History.
Visit our website to find out how we can help you select the safest, most efficient & economical system for your application.