RTO Optimization Lowers Energy Costs
Featured Product from Control Instruments Corp.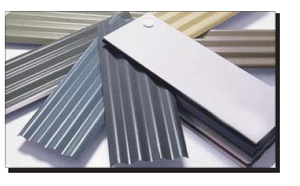 An international manufacturer of metallic coated, pre-painted steel, tinplate, blackplate and roll-formed building and industrial steel products serving the automotive, construction, and general manufacturing industries wanted to become more competitive without compromising safety. To accomplish this, they decided to maximize the solvent levels in their process to reduce their operating costs. They knew if they increased the solvent exhaust to their RTO to 25% LFL, they would reduce the amount of heated ventilation air moving through their system. This would optimize their RTO efficiency and lower their energy costs.
Download the case study to learn how this company has been recognized for having the best safety practices in the industry using Control Instruments' PrevEx LFL analyzers.
Click here to learn "How to Be Safe, Save Energy and Lower Fuel Costs while using an Oxidizer."
Visit our website to find out how we can help you select the safest, most efficient & economical system for your application.