Tank Barge Degassing Case History
Featured Product from Control Instruments Corp.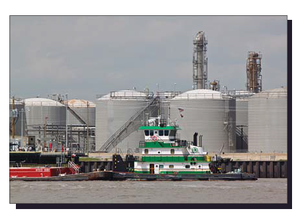 A premier tank barge operator that uses waterways to transport petrochemicals, pressurized products, black oil products, refined petroleum products, etc. needed to measure the BTU content of the waste gas stream going to the flare and control it with assist gas to keep the BTU content above 300 BTU/SCF. They wanted an analyzer that could handle measuring the variety of chemicals and gases (over 41) transported in their barges.
In addition they wanted the analyzer to have a fast response time so it would quickly respond and activate their controls to adjust the assist gas (methane or propane).
Download the "Tank Barge Degassing" case history to learn how the CalorVal BTU Calorific Analyzer was the analyzer of choice.
Download the CalorVal BTU Analyzer brochure.
Visit our website to find out how we can help you select the safest, most efficient & economical system for your application.