High-Purity Thick-Film Ceramic Substrates
Product Announcement from CoorsTek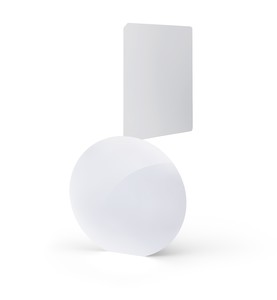 CoorsTek developed the standards for thick-film alumina and aluminum nitride ceramic substrates and continues to lead the market with innovative materials, manufacturing, and secondary processes like precision laser machining, laser scribing, edge finishing, lapping, polishing, and high-resolution, photo-etch metallization.

Alumina Thick-Film Substrates - ADS-96R Material
This high-purity material ensures strong, reliable performance for your small-geometry, high-resistance circuitry ceramic substrate application.

Opaque Thick-Film Substrates - ADOS-90R Material
This 91-percent alumina (nominal) formulation offers a dark brown body for special light sensitive semiconductor applications requiring the absorption or blocking of light transmittance.

Aluminum Nitride Thick-Film Substrates
CoorsTek aluminum nitride (AlN) thick-film substrates deliver improved thermal management, drawing heat away from LEDs, power electronics, and other high-power devices. AlN has 4-6x higher thermal conductivity than alumina.
DuraStrate™ Thick-Film Substrates
DuraStrate thick-film substrates use exclusive CoorsTek ADSR-96R fine-grained alumina which delivers a >20% increase in strength — particularly useful for substrates 0.5 mm (0.020") or thinner.
MidFilm® Substrates
CoorsTek MidFilm substrates are compatible with etchable inks and photo-formed systems.

LumenStrate™ HB LED-Grade Substrates
LumenStrate HB LED-grade thick-film substrates reflect 10-15% more visible light than standard substrates
Custom Engineering Solutions including Lasering, Lapping, Polishing, Edge Finishing and Metallizing Services

CoorsTek provides the value-added services to ensure optimal value, performance, and delivery.
The following CoorsTek design guides provide engineers with provide engineers with design factors, material property information, ceramic substrate material selection assistance, standard dimensions & dimensional tolerances, lasering and machining guidelines, inspection methods, and quality standards:

Thick-Film Ceramic Substrates Design Guide

Aluminum Nitride Substrates Design Guide
---