High-Quality Lab Ware - Save 10% Online
Product Announcement from CoorsTek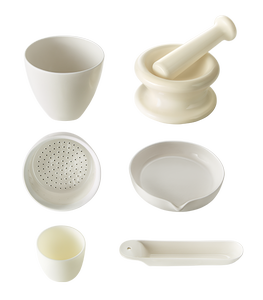 CoorsTek offers an on-line store for one of its original and oldest product lines, focusing on chemical-porcelain labware produced in a variety of ceramic materials. These materials offer thermal-shock resistance, prolonged life, hardness, and refractory qualities. Mortars and pestles, boats, crucibles, cups, and dishes are just a few of the high-quality ceramic labware products offered.
The site enhances customer convenience with on-line, 24-7 ordering, enables factory-direct orders from the manufacturing plant in Golden, Colorado, and saves customers 10% off list price for porcelain labware.
In continuous production for nearly 100 years, CoorsTek porcelain labware has become an iconic staple in laboratories worldwide. Preferred by researchers for its consistent chemistry, known handling properties, and reliable durability, CoorsTek porcelain labware yields trusted and dependable results.
Click here to access the Online Labware Store.
Download the Porcelain and Ceramic Labware Catalog.
---