Resilient Plastic Extrusions
Service Detail from Crescent Plastics, Inc.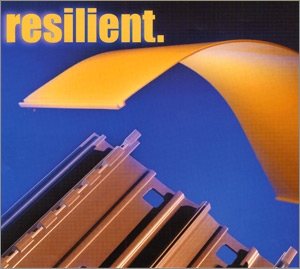 Resilient.
The Shape of Things to Come.
Challenge is an everyday part of the design and manufacture of plastic extrusions. But, a good challenge won't ever keep Crescent Platics down. We love working on projects that test our capabilities.
At Crescent Plastics, we have the resilience necessary to succeed in the plastic extrusion industry. Not only are we resilient to the changes that occur everyday in plastics technology, but also to the specific challenges we may face in each product we manufacture. Our staff brings a wealth of talent and knowledge about the extrusion design process. If we don't immediately find the perfect solution to fit your needs, we won't quit until they find it. Period!
---