Softer Durometer Static Dissipative FKM Compounds
Featured Product from Cri-Tech, Inc.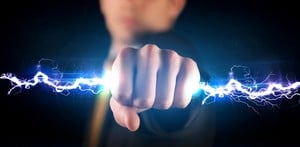 Tired of looking for a solution that provides both softer durometer and improved static dissipative performance? How about reducing fuel permeation to boot? Your wait is over. Cri-Tech's new Cri-Line® FKM Static Dissipative FKM compounds can now be tailored to meet your most demanding application requirements.
These unique compounds provide lower durometer, improved conductivity, processability and fuel swell vs. standard carbon black FKM compounds. In addition, they do this without sacrificing critical properties such as tensile, elongation, and compression set. Already proven in fuel O-ring sealing and roller applications, these new compounds are ready to tackle all your fluoroelastomer needs including fuel and transfer hose/tubing.
Typical Data for 75A, High Fluorine, Static Dissipative
Volume resistivity .251k ohm/sq
Durometer 77 shore A
Tensile 2157 psi
Elongation 409 %
Sp Gr. 1.89