CLEANROOM PARTICLE COUNTERS
Featured Product from Cubic Sensor and Instrument Co.,Ltd.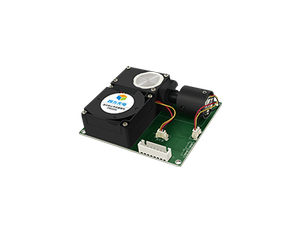 Small particles that cannot be perceived by the human eye can cause contamination in clean rooms. It is critical to keep these particles at a minimum. Particle counters allow clean room personnel to monitor the cleanliness of the room and quickly identify sources of potential particle contamination. Particle counters keep clean rooms clean and safe while decreasing downtime and ensuring compliance.
If you know your requirements, but are unsure which particle counter will work for your clean room, try Cubic Particle Counter PM5000. PM5000 laser particle counter is based on laser scattering technology, which can accurately detect and calculate the number of different size of suspended particles in the air per unit volume. The built-in intelligent identification for different air/dust source that could automatically identify dust source and ambient air to give accurate measurement. It can simultaneously output the number of particles in 6 channels including 0.3μm, 0.5μm, 1.0μm, 2.5μm, 5.0μm and 10μm (PCS/L).
For more questions please kindly contact us by email info@gassensor.com.cn