Blow Molded Parts for Electronics and Utilities
Service Detail from Custom-Pak, Inc.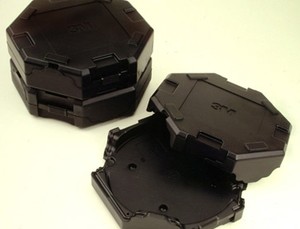 Blow-molded parts can be made with plastics that provide either insulation or conductive properties. PE is the most widely used plastic in gas lines and cable insulation. Blow-molded PE parts provide strength and insulating properties while enabling shapes that make electrical systems work better. Blow-molded parts also keep water treatment facilities running smoothly. Plus, they protect wildlife from unintended contact with the utility systems. Contact Custom-Pak for more information today.
Blow molded parts are more than just a great value. They are easily customizable, visually striking, and very durable. Whether you've sourced blow molded parts in the past or are just beginning your research, it's important to know the basics.