Quality Blow Molds
Service Detail from Custom-Pak, Inc.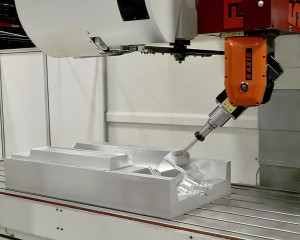 Quality products start with quality molds and the Custom-Pak Product Development Centers make many of the world's best blow molds. Numerous in-mold technology patents provide great value in the products we produce. We offer two complete and modern mold-building centers with 24-hour/7-day mold production for incredibly fast mold delivery.
Our mold makers utilize modern CNC mills, lathes and process-specific mold building equipment for unsurpassed mold quality. Molds are tested, sampled and de-bugged to ensure they are production ready. We stand behind our mold quality with guaranteed maintenance for as long as the tools are in our possession. This eliminates divided responsibility and assures you get worry-free project management.
Blow molded parts are more than just a great value. They are easily customizable, visually striking, and very durable. Whether you've sourced blow molded parts in the past or are just beginning your research, it's important to know the basics. Read our "5 Blow Molding Facts You Need to Know