Blow Molding Design Guide
Service Detail from Custom-Pak, Inc.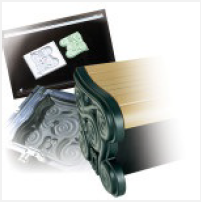 The Custom-Pak blow molding design guide provides you with basic design tools for making engineered blow molded parts. This guide focuses on the extrusion blow molding process. No two designs are alike, so the mold and process must be adjusted to optimize each design. Software products can help predict molding characteristics and our engineers are here to help make your product great. Our design assistance is confidential and free.
Watch video on Design and Development of blow molded products.