BlowMolded Products & Containers for Food Industry
Featured Product from Custom-Pak, Inc.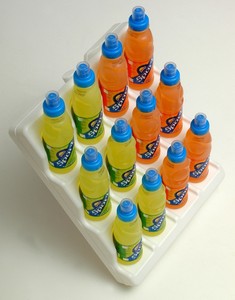 Blow molded food trays, freezer cases, chests, coolers and containers are found in many food processing companies and restaurant franchises. Our bottles, cans, pouches and displays are a common sight at the supermarket. Custom blow molded food containers from Custom-Pak give both processors and consumers the best value. From meeting basic FDA requirements to satisfying challenging handling, permeation and shelf life needs, Custom-Pak is the answer.
Blow-molded parts improve grocery display cases with clean re-usable shelving, drip pans and dividers. Blow-molded coolers can be made in nearly any shape to provide attractive displays for chilled products. In-store displays are easy to erect, signage is easily applied and they're strong enough to survive handling by untrained store personnel.