Blow Molded Automotive Duct & Tubes
Featured Product from Custom-Pak, Inc.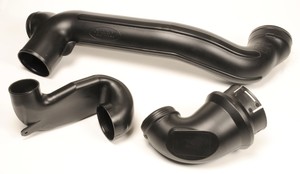 Blow molding offers amazing versatility in air and water delivery systems. Duct systems can be economically constructed using both single- and double-wall structures. They can comprise multiple materials and contain a variety of inserted assembly components with in-mold decoration & finishing. You get the sophistication needed for new markets. Contact Custom-Pak for the very best value in ducts and tubes.
Blow molded parts are more than just a great value. They are easily customizable, visually striking, and very durable. Whether you've sourced blow molded parts in the past or are just beginning your research, it's important to know the basics. Read our "5 Blow Molding Facts You Need to Know"