Blow Molded Components for Healthcare Applications
Featured Product from Custom-Pak, Inc.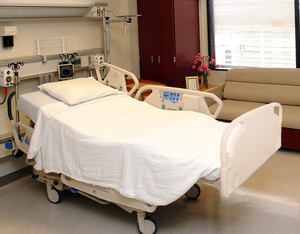 Medical Products
There are only a handful of blow molding companies that can produce parts to meet the demands of medical products companies. Custom-Pak builds trust by consistently delivering top quality products at great prices. We understand the complexity of your needs and we meet them with controlled systems that help build loyalty to your brand. Our design services are free but the reuslts are amazing. Contact us to get details.
Protective Devices
Sharps, bio-hazards, radioactive hazards, contaminated waste and other safety concerns are facts of modern medicine. Blow molded containers waste contrrol & packages from Custom-Pak can provide safe methods for handling, storing or disposing of hazards. Special support devices, guards, protective cushions & pads minimize impact damage. Let our engineers provide a design for your next generation protective device.
Healthcare Equipment Beds, stretchers, walkers, wheelchairs, stools, water birthing chairs and room furnishings are just a few of the healthcare products that can contain blow-molded components. Hot or cold therapy system insulated containers, braces & splint parts and vaporizer tanks are all blow molded. Look into the value that blow molding can bring to your healthcare products today.
Pouches & Packaging
Flexible containers and special pouches with fittings are commonly blow molded to contain and dispense medical solutions. Storage cases and sterilizable & reusable packaging are commonly blow molded for medical instruments and procedure kits. Monitoring device cases and prosthetics packaging are oftern blow molded. Custom-Pak can help design the package that will make your product the easy choice for busy medical professionals.
Compliance
Custom-Pak maintains an ISO 9001-2015 registration. We follow strict quality guidelines. We follow FDA manufacturing practices and have registered with the FDA as a medical device manufacturer, but the FDA does not endorse establishment or non-specific product approval. We make sure your products consistently meet specifications and we maintain complete device history files so component traceability is never a problem. We understand the need for perfection in medical products and deliver the best.
About Us
Custom-Pak is one of the world's largest industrial blow molded parts manufacturers and a leading provider of advanced blow molding technology. Custom-Pak designs and builds energy efficient blow molding machines and sophisticated blow molds. We produce a wide array of blow-molded products in six manufacturing plants. Our plants are modern, clean and non-polluting. We offer responsible, world class services and unbeatable value.
Blow Molding
Maximum Blow Molding Capability
Custom-Pak designs and builds the machines and the molds that produce your blow-molded products giving you faster results, better quality and lower costs. At Custom-Pak, we have the capabilities to meet your needs on time and with consistently great quality.
Blow-Molded Products Manufacturing
Machinery Development
Mold Making
Automation Technology
Quality
Services & Total Value
Design
Custom-Pak is one of the world's largest blow-molded parts manufacturers and a leader in advanced blow-molding technology. Blow molding produces plastic structures that are stronger, lighter and less costly than competing processes. Our engineers transform ideas into successful products with remarkable speed and accuracy making Custom-Pak the number one source for extrusion blow molded products.
Product Development Leadership
Design for Blow Molding
To Get Started
Blow-Molding Design Guide
Products
Superior Products
Custom-Pak designs and blow molds more products used in more market applications than any other blow molding company. The breadth of experience we bring to every project yields better style, easier operation, improved reliability, lower costs and greater customer satisfaction. This product gallery is only a sampling.
Carrying Cases & Packaging
Consumer Products
Industrial Parts
Contact Us
The people at Custom-Pak are always happy to answer your questions. Please let us know how we can help you.

Play Blow Molded Components for Healthcare Applications Video