Blow Molded Seating
Featured Product from Custom-Pak, Inc.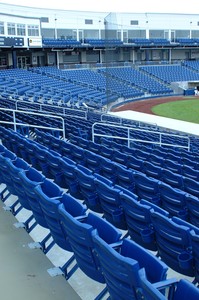 Blow molded vehicle seating provides a combination of movable contours and flex & firm zones to provide a feel that satisfies a variety of body types. Many of the mechanical connections for easy positioning with electric motors can be completed in the mold. Take advantage of our free design services to make your next seating project better than ever.
Every type of chair, stool or bench will benefit from the structure and shape options provided by blow molding. The seat & back parts can be thick or thin, firm or soft, they can be perforated for ventilation or solid, they can be sculpted for ergonomics & style and they never rust, delaminate or peel. Blow molded seats are ideal for all environments
Blow molded parts are just more than a great value. they are easily customizable, visually striking, and very durable. Whether you've sourced blow molded parts in the past or are just beginning your research, it's important to know the basics. Read our "5 Blow Molding Facts You Need to Know"
Custom-Pak is one of the world's largest industrial blow molded parts manufacturers and a leading provider of advanced blow molding technology. Custom-Pak designs and builds energy efficient blow molding machines and sophisticated blow molds. We produce a wide array of blow-molded products in six manufacturing plants. Our plants are modern, clean and non-polluting. We offer responsible, world class services and unbeatable value