Blow Molding Design Guidance
Service Detail from Custom-Pak, Inc.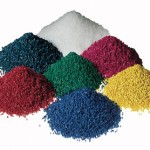 Blow molding now offers more structural options and advantages with single + double wall hybrid designs. This new technology lowers mold & part prices, creating the best plastic molding value.
Custom-Pak is one of the world's largest blow-molded parts manufacturers and a leader in advanced blow-molding technology.
Our design team will provide you with a complete package at a value that can't be beat. Please contact us today!