Custom Barricades & Highway Markers
Featured Product from Custom-Pak, Inc.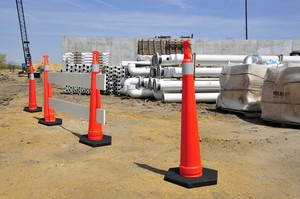 Blow molding works hard in the construction industry. Barricades and traffic markers seem to be everywhere. The ones that survive the longest are blow molded. They also have the lowest purchase price. We can custom make the exact traffic control products you need or you can buy many of the most popular products online at http://www.traffic-pak.com/. Check our pricing before you start your next project.