Durable Returnable Packaging
Featured Product from Custom-Pak, Inc.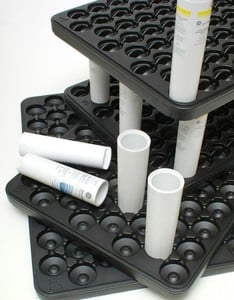 Reusable packaging has repeatedly proven to be the low cost solution by offering long term durability and improved product protection. Blow molded returnable packaging works because the durability of the blow molded returnables keeps parts in perfect condition for dozens of trips even when moved between nations. Fold-up & knock-down designs save space and reduce logistics costs. Blow molded trays, totes and bins provide safe, secure handling and can perfectly organize component parts to aid automation.
Custom-Pak has been designing and manufacturing blow molded plastic products since 1974. The company designs and manufactures blow molding machinery, builds blow molds, develops automation systems and holds numerous product, process and technology patents.