Plasic Molded Fuel Tanks
Featured Product from Custom-Pak, Inc.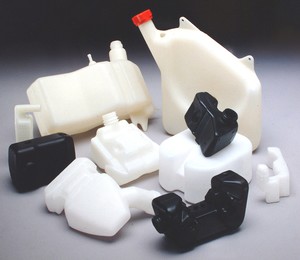 Custom-Pak was one of the first companies in the world to obtain both EPA and California Air Resources Board certifications for blow molded fuel tanks. Custom-Pak is the leading producer of small blow-molded fuel tanks with experience producing for nearly every application. Custom-Pak has the technology to make almost any shape, including shapes that others find impossible to make. Our capabilities are unbeatable in tanks under 10 gallons. Let Custom-Pak show you how to achieve the best total value on your next tank project. Tanks & Tubes
Blow Molded Parts are more than just a great value. They are easily customizable, visually striking and very durable. Read 5 Blow Molding Facts You Need to Know
About Us
Custom-Pak is one of the world's largest industrial blow molded parts manufacturers and a leading provider of advanced blow molding technology. Custom-Pak designs and builds energy efficient blow molding machines and sophisticated blow molds. We produce a wide array of blow-molded products in six manufacturing plants. Our plants are modern, clean and non-polluting. We offer responsible, world class services and unbeatable value.