Tanks that Meet EPA and CARB Requirements
Featured Product from Custom-Pak, Inc.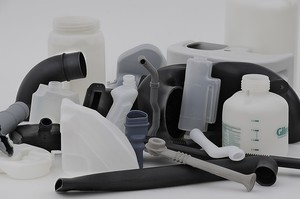 Reservoirs & Tanks
Blow molding is the most economical and versatile method for producing reservoirs and tanks. Our windshield washer fluid reservoirs, "Blue Technology" urea injection tanks, vacuum chambers, oil reservoirs and fuel tanks meet the most stringent requirements including CARB and EPA permeation limits. The tanks can have a variety of cap, valve, hose-fitting and level-gauge features. Custom-Pak tanks and reservoirs are perfect for fitting into unusual spaces or when tight tolerances are critical.
Custom-Pak has the technology to make almost any shape, including shapes that others find impossible to make. We provide unbeatable prices for fuel and oil tank sizes under 10 gallons. Let Custom-Pak show you how to achieve the best total value on your next tank project. we can provide on your next tank project.