CPS has the Mettle to Process your Metal..!!
Service Detail from Custom Processing Services, Inc.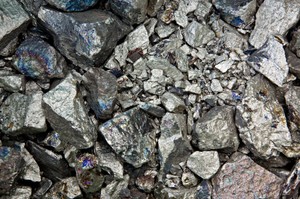 We have the mettle to process your metal!
Classifying ultra fine metals in a nitrogen blanketed environment is oneof the newest cpapbilities at Custom Processing Services. We are The Processing Pros with considerable expertise in various phases of classifying materials. Contact our engineers to see how we can customize this specialized processing system to meet your metal sizing needs.
Custom Processing Services handles a wide variety of metals including (but not limited to):
bauxite
magnesium oxide
iron ore
chrome alumina
Custom Processing Services is a contract manufacturer that specializes in working with fine and ultra-fine materials. We offer a variety of services such as classifying, screening, micronizing, air jet milling, media milling, pulverizing, crushing, blending and packaging. CPS's management system is registered to the ISO 9001:2008 standard by SAI Global.
The photo shows pure ferro niob raw feed.
---