Automatic Transmission Pump Bodies Grinder & ...
Product Announcement from DCM Tech Corp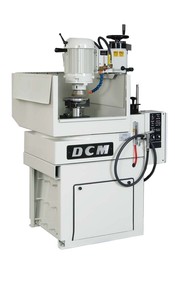 SG5500M Rotary Grinder
The ATP is a specially adapted SG5500 with tooling and design features that allow efficient processing of automatic transmission pump bodies, stators, torque converter piston surfaces, as well as flywheels and pressure plates. The head on the ATP has the ability to move between flat positioning for precise pump grinding, and tilt mode for grinding flywheels and pressure plates. This is accomplished in under 1 minute, without tools. The specially designed fixture makes short work of grinding recessed pump cavities and stators.
Applications:
Automatic Transmission Pumps
Overdrive Converter Clutch Surfaces
Flywheels
Pressure Plates
---